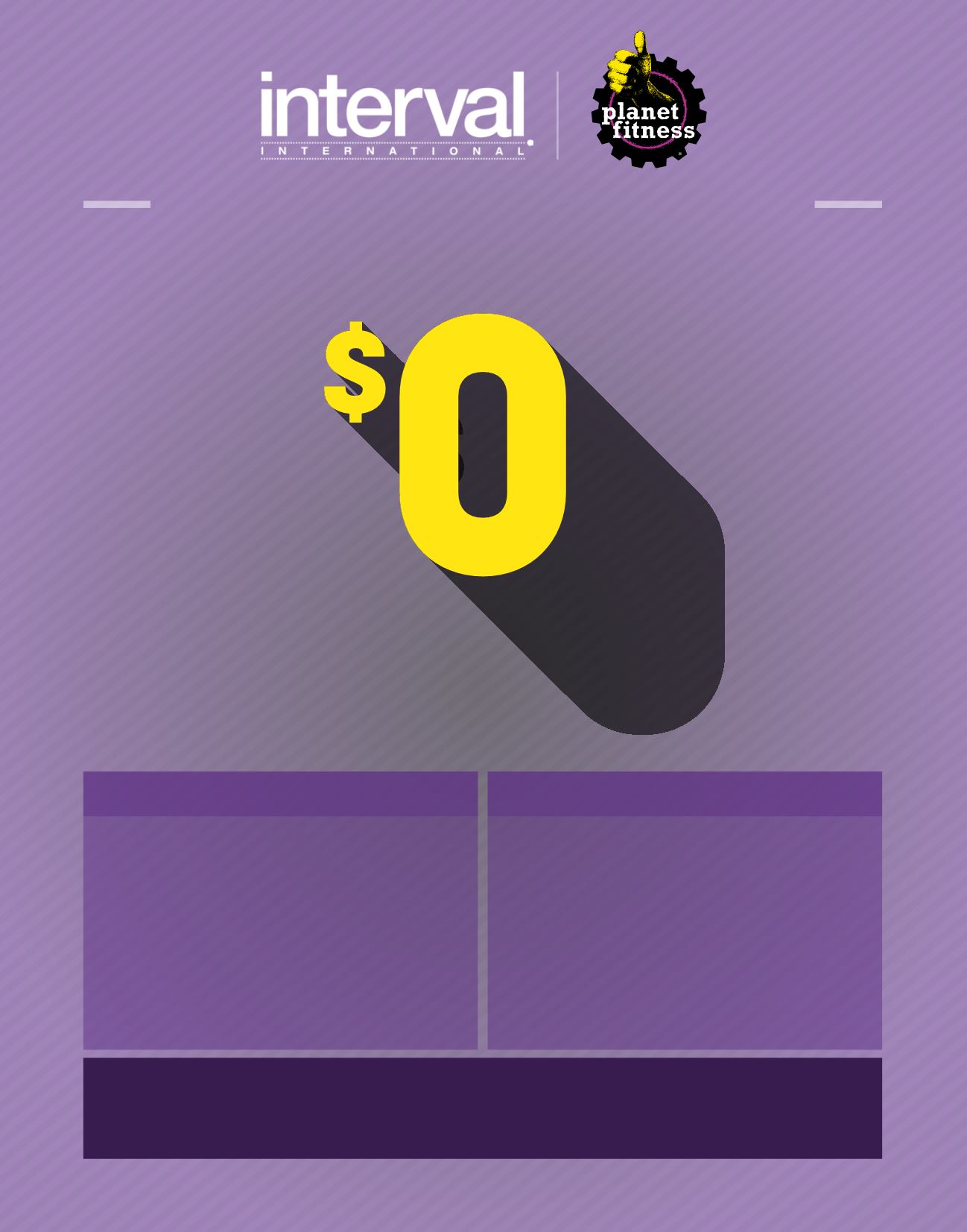 JOIN PLANET FITNESS FOR
This o er is only available on
intervalworld.com
.
Visit the Deals page and sign up today!
For new Planet Fitness members only. Must be 18 years old, or 13 with parent/guardian. Home club only may apply. Billed monthly to a checking account.
Subject to annual fee. State/local taxes may apply. Commitment may apply. Offer available at participating locations only. *Included with membership.
Planet Fitness locations are independently owned and operated. ©2019 PFIP, LLC.
EXCLUSIVE OFFER FOR INTERVAL MEMBERS
Classic Membership
$
I0 a month
No Commitment
Free Fitness Training*
•
Tons of Equipment
•
30-Minute Circuit
PF Black Card
®
$
2I.99 a month
I2-Month Commitment
Free Fitness Training*
•
Use of any Planet Fitness Worldwide
•
Bring a Guest Anytime
•
Use of Massage Chairs & Tanning
•
So Much More!
DOWN
&
Get Your First Month
FREE!
Choose Your Membership: