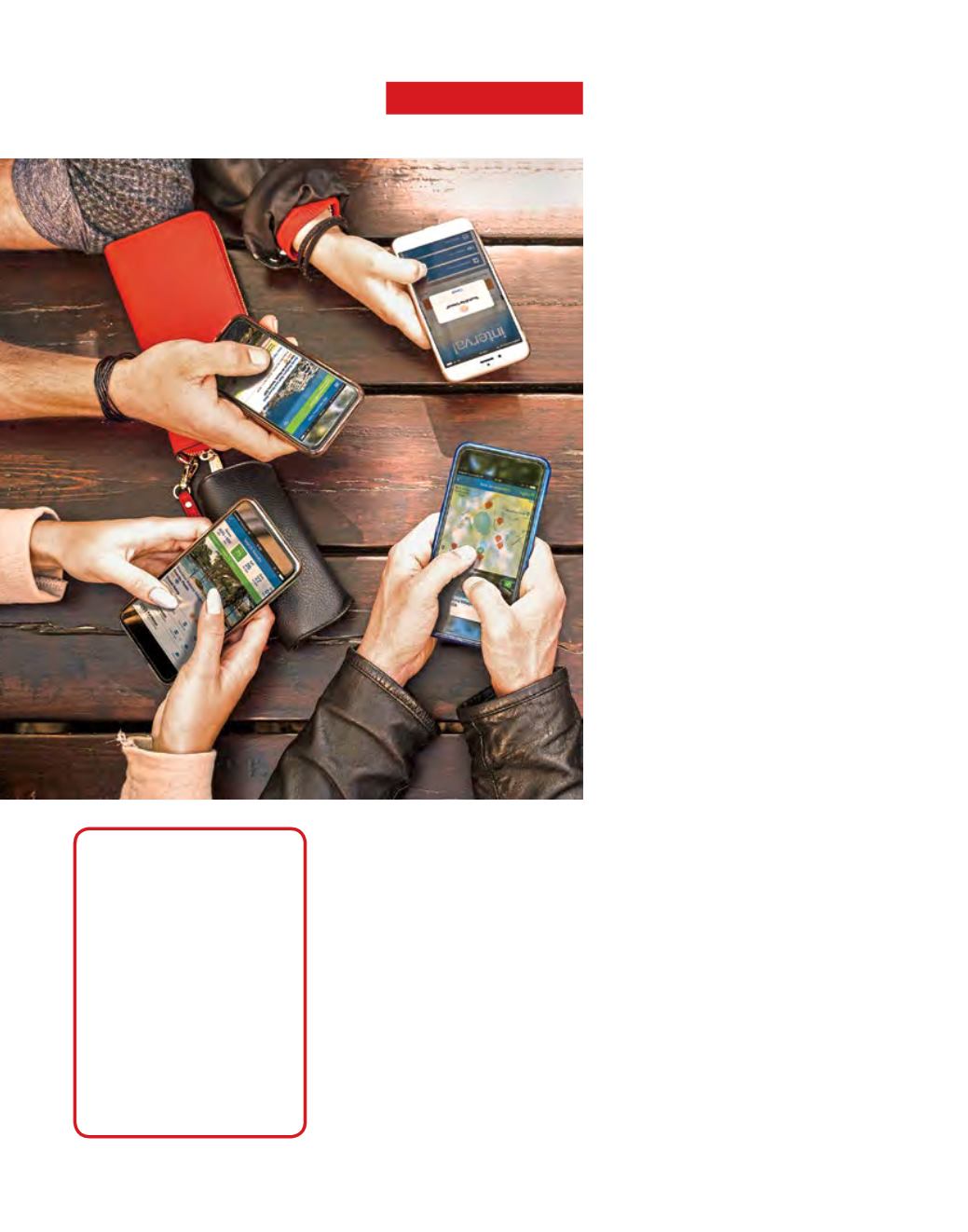 10
INTERVAL WORLD
n
Issue 2, 2019
intervalworld.com
BENEFITS ETC.
DON'T
WORRY,
BE APPY
The newly enhanced
Interval International
To Go app makes
vacation planning easier
and more fun than
ever before. A suite of
impressive features gives
you the ability to take
advantage of your Interval
membership from virtually
anywhere. Here's a taste
of the action:
•
Sign in with the touch of your finger or with a wink and a nod. (Available on devices
that support fingerprint or facial recognition.)
•
Search using multiple relinquishments at the same time and search for multiple
resorts within a single destination, and then pick the one that's right for you.
•
Find resorts by location on the enhanced map feature. You can even locate resorts
using your phone's GPS!
•
Check out upcoming trips and share your information with family and friends via text,
email, Facebook, or Twitter.
•
Search for an exchange. Search for a Getaway. Search separately or — timesaver
alert — search for them at the same time!
•
LATEST FEATURE:
View and redeem your Resort Accommodations Certificates.
Plus, search for a Flexchange exchange!
TRAVEL PLANNING
MADE EASY! VISIT
INTERVALWORLD.COM
TO
DOWNLOAD THE
FREE INTERVAL
INTERNATIONAL TO GO
APP FROM THE
APPLE APP STORE
OR GOOGLE PLAY
TODAY!
ViewAPart/Getty Images