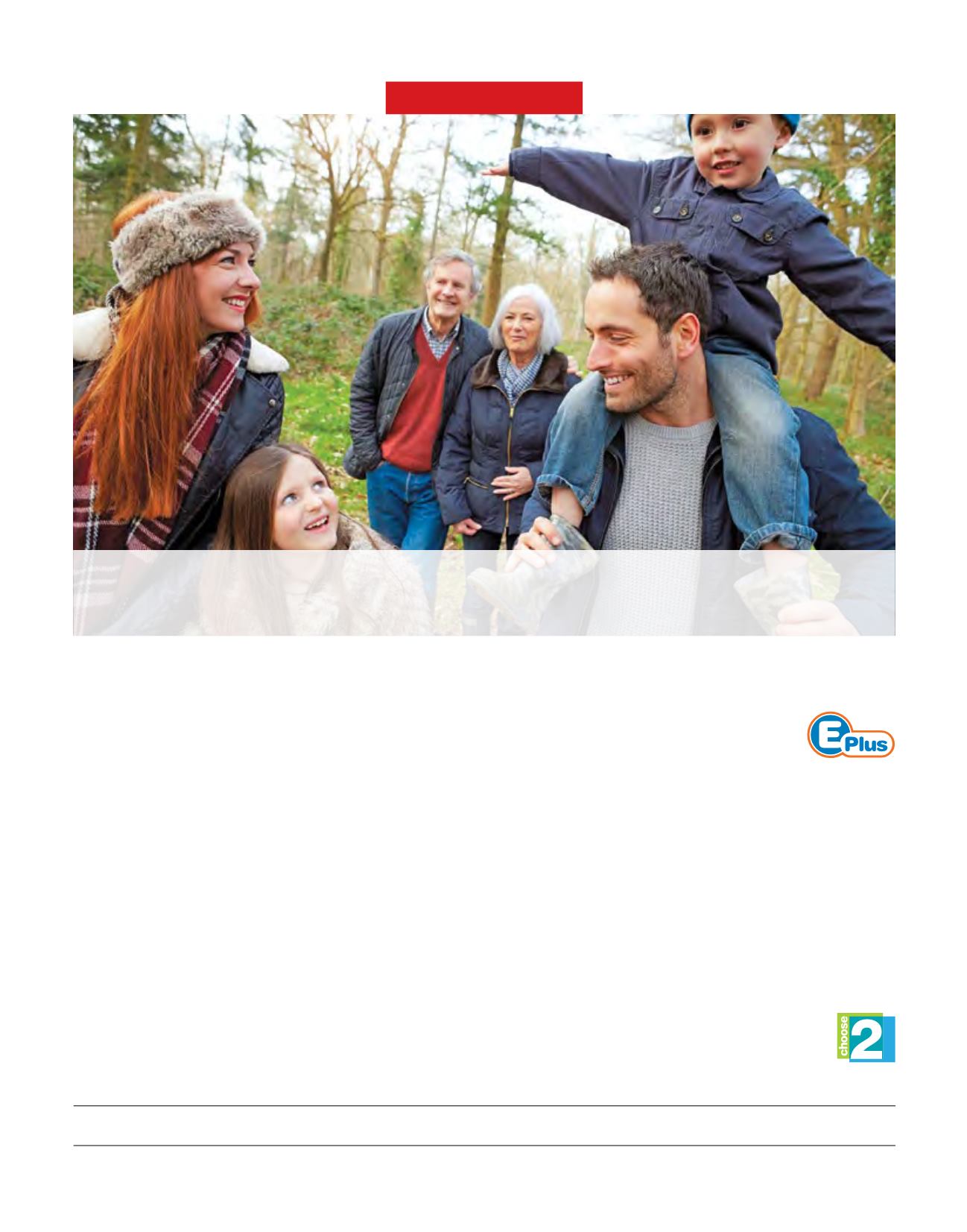 8
INTERVAL WORLD
n
Issue 2, 2019
intervalworld.com
BENEFITS ETC.
EXCHANGE ENHANCED
Get more out of your deposit or exchange with a host of powerful tools.
E-PLUS
Maybe you've confirmed an exchange, but you'd prefer a different destination or travel date. With
E-Plus
®
, you can retrade your exchange for another resort up to three times for
a low, one-time fee. Just purchase E-Plus within five days of receiving your
exchange confirmation and we'll take care of the rest!
DEPOSIT AND CERTIFICATE EXTENSIONS
If you've deposited your week but can't make an exchange before it expires, breathe new life
into it by purchasing an affordable six- or 12-month extension.
GUEST CERTIFICATES*
Can't use your vacation week? Give the gift of travel to family or friends. Guest Certificates are
also available for Getaways, and are always free for Interval Platinum
®
members.
UNIT-SIZE UPGRADES
If you're traveling with a larger party than originally planned, or just want more space to spread
out, a unit-size upgrade may be available for purchase when you make a full-week exchange.
CHOOSE2
On occasion, when you confirm an exchange, you can reserve a second unit for the same week
or another week thereafter — without relinquishing any more vacation time. Just
pay the exchange fee for the second week and away you go!
Make an exchange — and give it wings — at
intervalworld.com
.
Vacation exchange gives you the ability to go
somewhere new and exciting, during different times
of the year, so you can experience the vacation you
want — when you want it.
Ready? Sign in to
intervalworld.com
and shop
around. If the week you want is available, you'll
receive an instant confirmation. If not, deposit your
week as early as possible to increase your trading
power and to enjoy a travel window of up to four
years. When you know where you want to go, place
a request, and we'll do the searching for you! Points-
based member? Place a request until we confirm that
you have enough points to make the exchange you
have chosen.
After you've secured your exchange, there's a
variety of ways to get even
more
flexibility and
more
opportunities. Here's a look at these add-ons:
®
*In addition to full-week exchange confirmations, Guest Certificates can also be used with ShortStay Exchange
®
confirmations.
Monkeybusinessimages/Getty Images