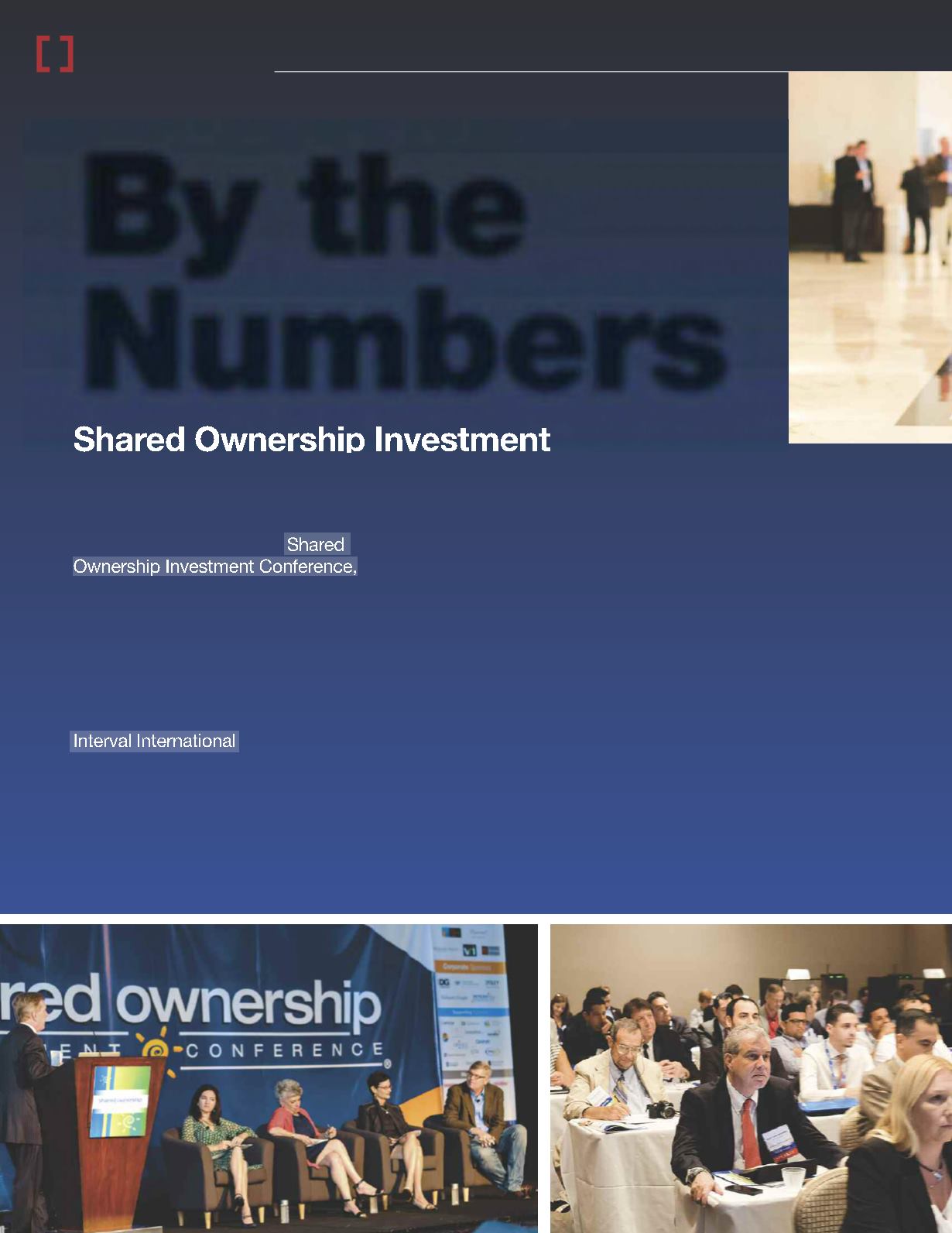 RESORTDEVELOPER.COM
vacation industry review
JANUARY – MARCH 2016
MEETINGS
Shared Ownership Investment
Conference Draws International Audience
"This year, we endeavored to offer a solid mix of fundamentals for new entrants,
as well as more focused topics of interest for existing industry participants," notes
David Gilbert, president of Interval International. "The new additions to the schedule
were particularly well-received."
Spanish-Language Sessions
The Latin America portion — a half-day of content conducted in Spanish and
Portuguese, and translated for English-speaking attendees — drew a standing-
room-only crowd. The afternoon session covered a spectrum of topics, including a
case study of a recent timeshare entrant in Brazil, a panel on development and
management, and an analysis of the global market. Also featured were an expert
on marketing and communication in the region, and a roundtable discussion on
getting the right coverage from the media.
"The Latin America program reflects the growing market and product offerings in
Mexico, as well as the countries of Central and South America," says Marcos
Agostini, Interval's senior vice president of resort sales and business development
for Latin America. "It made sense to provide attendees with an intensive focus on the
region, as it was relevant to so many of them."
It may have been the 17th
Shared
Ownership Investment Conference,
but the more than 500 attendees were
treated to a few firsts. Two media
panels and a half-day session devoted
to Latin America were just a couple of
the standouts of the two-and-a-half-
day schedule of discussions,
dialogues, panels, and presentations.
Interval International
hosted the event,
held at the Fontainebleau Miami
Beach September 30 to October 2.
And the well-rounded coverage of
topics drew one of the largest
international crowds ever to attend,
with 24 countries represented.
By the
Numbers